Salming Race R9 MID 2.0, court shoes
10369(base)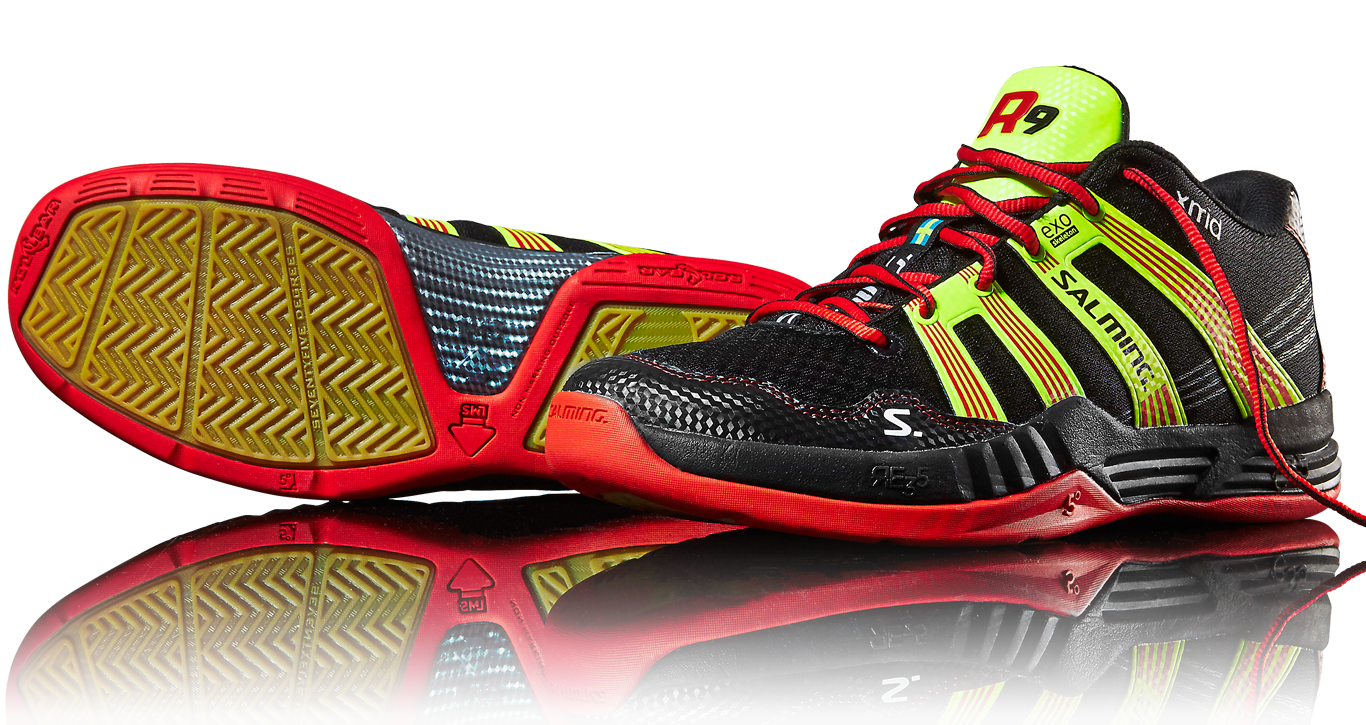 Salming Race R9 Mid 2.0 indoor court shoes put your safety first with technology that ensures stability and excellent shock absorption. These shoes feature less of a heel-to-toe drop and a thicker forefoot with greater rebound characteristics, making it extremely comfortable to run in. A new and improved inner sole has a high level of comfort and integrated anti-bacterial technology in order to help your feet stay fresh during the match.
Upper: Exo Skeleton™ design stabilizes the foot for lateral movements and reduces pressure at the MTP joints. ErgoHeelCup is slightly longer than the average heel cup and stabilizes and fixates the heel, which provides a great fit and comfort. Padded tongue and heel enhance comfort. Flat laces reduce irritation.
Midsole: Rebound Foam offers 80% better rebound energy than a regular EVA midsole compound. T.G.S. 62/75™ Torsion Guide System is designed with extra stability and greater flexibility to stimulate the foot's natural movements. SpeedLite™ midsole is a lightweight performance EVA compound with long lasting cushioning qualities. Cushioning Foam, positioned at the heel center, delivers 70% better shock absorption than a regular EVA midsole compound.
Outsole: XR110 newly developed durable rubber compound with excellent 25% traction improvement. RollBar™ features an increased radius on the inner side of the outer sole and facilitates rolling the foot inwards and toe push-off. LMS™ Lateral Movement Stabilizer supports the foot during fast and irregular lateral movements.